Jack Waddey Joins the Miles Mediation & Arbitration Panel in Nashville
Tue, Nov 1st, 2022 | by Miles Mediation and Arbitration | Press Releases | Social Share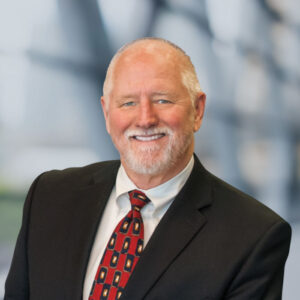 NASHVILLE, TN, November 1, 2022  – Miles Mediation & Arbitration, the largest ADR provider in the Southeast, is pleased to announce that attorney Jack Waddey has joined its panel in Nashville. Jack Waddey is a mediator of complicated, sophisticated disputes involving intellectual property and business breakups. Chambers USA 2021 recognized him as a "Band II" level mediator and among the top 35 mediators in the U.S. Jack has also been named a "go-to" mediator by the Nashville Post, and he is one of 15 mediators on the International Trademark Association panel of mediators for trademark disputes.
Highly sought after for his experience and insight, Jack's law practice over the years has involved working with startup companies that are developing new products and technologies, as well as advising established organizations that require enhanced IP protection as part of their overall business strategy when they expand into new markets or face new competition. His experience will be invaluable as he mediates IP and commercial cases at Miles Mediation & Arbitration.
"I'm thrilled Jack has decided to join our panel in Nashville," says John Miles, CEO of Miles Mediation & Arbitration. "We continue to look for opportunities to expand our panel of exceptional neutrals in several practice areas. He is a well-respected IP attorney and has been mediating over 20 years. He will be a great asset to our talented Nashville team."
Jack's legal career has focused on intellectual property law and protecting valuable intellectual property assets for clients in several industries. He views intellectual property strategy as a critical component to a company's long-term success in terms of both profitability and competitive positioning. Over the course of his career, he has assisted clients in obtaining more than 200 patents and developing and managing intellectual property portfolios comprised of thousands of patents and trademarks. His experience includes intellectual property litigation in federal and state courts throughout the country and United States Courts of Appeal.
Over the past two decades, Jack's practice has increasingly concentrated on Alternate Dispute Resolution, and he has gained a reputation locally, regionally, and nationally as the go-to mediator for difficult IP and commercial cases. He is a distinguished fellow of the International Academy of Mediators. When asked why he joined Miles Jack stated, "I'm excited to join Miles Mediation & Arbitration. Nashville is ready for a mediation-specific business where professional mediators focus their time, craft, and skill-set to provide the highest level of mediation services for the people they serve, and Miles is the perfect platform for that."
ABOUT MILES MEDIATION & ARBITRATION
Miles Mediation & Arbitration is shaping the alternative dispute resolution (ADR) industry with our comprehensive professional services model that combines the expertise of our highly skilled and diverse panel of neutrals combined with an unparalleled level of client support in order to guide and empower parties to fair, timely and cost-effective resolution regardless of case size, specialization or complexity. For more information, please call 888-305-3553.