James Young Presents at the 28th Annual North Carolina Workers' Compensation Conference
Tue, Sep 19th, 2023 | by Miles Mediation and Arbitration | Events | Social Share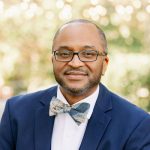 Miles' mediator and arbitrator James Young joins the 28th Annual North Carolina Workers' Compensation Conference as a panelist. He will present during the breakout session, "Recipe for a Successful Mediation," along with Kate Deiter-Maradei, Deiter Mediation, Raleigh, NC and Pete Singh, Fourscore Business Law, Raleigh, NC. The session will take place on Thursday, October 5th at 1:45 PM.
This three-day event, organized by the North Carolina Industrial Commission, provides current and noteworthy workers' compensation trends and topics from industrial commission leadership; deputy and special deputy commissioners; industrial commission section heads; plaintiff and defense attorneys; physicians; medical and vocational rehabilitation specialists; and mediators.
The 28th Annual North Carolina Workers' Compensation Conference will be held in person on October 4-6, 2023, at the Raleigh Convention Center, and offers up to 12 hours of continuing education credits.
ABOUT MILES MEDIATION & ARBITRATION
Miles Mediation & Arbitration, headquartered in Atlanta, is an award-winning alternative dispute resolution (ADR) firm. The firm specializes in mediation, arbitration, special master and all forms of dispute management and is known for its exceptional client service and reputation of delivering successful results. The firm handles all case sizes and types, including complex, multi-party disputes in areas of business, finance, construction, medical negligence, personal injury, wrongful death, trucking, real estate, insurance coverage, fiduciary, estate and probate, and premises liability. For more information, please call 888-305-3553.