The Mediator's Spectrum: Four Reasons to Consider Non-Attorney Mediators  
Thu, Feb 2nd, 2023 | by Miles Mediation and Arbitration | Article | Social Share
by Salim Uqdah
The dispute resolution field has seen significant growth in the last 20 years. While most of the practitioners of mediation, arbitration, and collaborative law are attorneys and retired judges, other alternative dispute resolution (ADR) professionals are non-attorney mediators, also known as professional mediators.
Professional mediators come from myriad backgrounds. They include retired doctors or clinicians, former executives, accountants, human resources (HR) professionals, entrepreneurs, and paralegals like me. Professional mediators can provide unique benefits that differentiate them from their attorney peers. Today it's become not a question of attorney mediators versus non-attorney mediators, but an acknowledgement that the ADR field can benefit from both.
Specialized Expertise   
Professional mediators haven't dedicated their professional careers to the law as their attorney-mediator peers may have. But that's one of the compelling reasons for non-attorney mediators. Because they aren't lawyers, they may have technical, experiential, academic, or procedural knowledge that can make a difference in their ability to understand and negotiate solutions that work for all parties. While there are legal implications to disputes, there may also be operational, logistical, reputational, emotional, or psychological ones, and a professional mediator may be better equipped to address those issues than a mediator who trained as an attorney.
A High Standard of Training
Many lawyers believe that they can make excellent mediators or arbitrators simply because of their legal backgrounds. That's not always the case — some former attorneys are skilled mediators, and some may blur the lines between attorney and neutral evaluator or cannot divest from the evaluative and adversarial nature of litigation.
However, most professional mediators are approved, certified, licensed, inducted, and/or registered, in either state mediation programs, like the North Carolina Dispute Resolution Commission, or with mediation panels like Miles Mediation & Arbitration. To become a professional mediator, candidates must prove themselves by completing additional training, performing observations, working with mentors, and slowly gaining professional experience. This kind of training demonstrates commitment to the profession and helps ensure that professional mediators have the training to help them succeed. (A recognition of the fact that non-attorney mediators play a valuable role in ADR is the fact that only three states — Idaho, Mississippi, and South Carolina — specify that mediators on court rosters must be attorneys.)
Knowledge of Proven ADR Techniques 
Thanks to rigorous training, most professional mediators internalize key ADR tenets that have been developed over the last 50 years, like BATNA (best alternative to a negotiated agreement), WATNA (worst alternative to a negotiated agreement), or ZOPA (zone of possible agreement); choosing principled negotiation over positional bargaining; using active listening; and harnessing the strategies that reside in the ground-breaking book, Getting to Yes. That means they take an interdisciplinary viewpoint about the role of mediators, often using a mixture of facilitative, evaluative, and transformative mediation techniques.
For example, as a professional mediator, I use various theories and frameworks. I ascertain the disputants' understories and saturation points from Amanda Ripley's book, High Conflict, utilize nonviolent communication, and pepper in sage wisdom that teeters on the spiritual when appropriate. My choices depend on the individuals involved and their dispute but the strategies I use are informed by my training as well as a plethora of continuing legal education to ensure I provide both competency and support. As a dispute resolution professional, I am a mediator as well as an arbitrator, conflict coach, dispute system designer, and neutral facilitator. Regardless of the role I play, I always strive to match my approach to the needs of the parties.
Greater Opportunity for Diversity 
Over the last several decades, there's been a shift of more attorneys that represent different races, genders, sexual identities, and backgrounds, but there is an ongoing need for more diversity in the ADR field. Professional mediators who bring different capabilities, personalities, backgrounds, and rates provides clients with more choices, and can help make mediation a more appealing option to parties who may not have considered it before. In fact, in many circumstances, disputants may feel more comfortable with a non-attorney mediator, which is another compelling reason why a professional mediator may be the right choice.
The option to use professional mediators is arguably implied by every state's bar ethical guidelines which require that attorneys practice law with reasonable diligence.  Offering clients a diverse range of mediators, including both attorney and non-attorney mediators, can help ensure that their clients reach competent, timely, and satisfactory resolutions while optimizing their caseloads. In addition, state bars throughout the country have declared the importance of diversity, equity, and inclusion within the legal profession, including the ADR field.
An Idea Whose Time Has Come 
As you can see, using a professional mediator is an ADR option worth consideration. Professional mediators can simultaneously provide a moment of innovation while adhering to the standards of rules of mediators. The skills we bring, the perspectives we share, and the commitment to resolving conflicts in an equitable, efficient, and fair manner means that professional mediators can make quality contributions to attorneys' clients, and their practices.
The legal mediation industry has existed for approximately 50 years; in the next half a century, the legal community can continue to promote mediation, and expand the scope of mediation, to benefit the public as well as attorneys and their clients. Including more professional mediators, in addition to attorney mediators, is one way to continue to grow the ADR field and better serve both clients and the community as a whole.
ABOUT SALIM UQDAH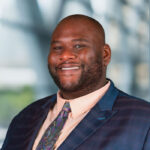 Salim Uqdah is a professional mediator who combines perseverance, passion, and empathy to achieve hard-won successes and constantly diversifies his skills, talents, and network. He is one of a few Advanced Practitioners of the Association of Conflict Resolution Academy of Family Mediators in North Carolina and is a member of the NC Association of Professional Family Mediators as well as a member of the Dispute Resolution Council for the North Carolina Bar Association (NCBA).