A Plaintiff's Primer: Four Issues to Consider When Suing Governmental Entities in Georgia
Thu, Feb 2nd, 2023 | by Miles Mediation and Arbitration | Article | Social Share
By John Austin
Bringing a lawsuit is often a relatively simple procedure. You identify the defendant and properly serve process on the person or organization (or, possibly both) who you believe to be responsible for the event that damaged or harmed the plaintiff.
When you're suing a governmental entity In Georgia, however, there are some additional issues that both plaintiffs' and defense counsel should be aware of. Here are four issues unique to lawsuits against Georgia governmental entities arising from motor vehicle accidents to keep in mind.
The Issue of Notice
When suing a Georgia governmental entity in tort, you're required to provide an ante litem notice, and the time limits are different for the state or county versus municipal corporations (cities) vary.
The relevant code section for notices to the state provides that a notice must be given within 12 months of the date of loss and be "mailed by certified mail or statutory overnight delivery, return receipt requested, or delivered personally to and a receipt obtained from Risk Management Division of Department of Administrative Services," per O.C.G.A. § 50-21-26(a)(2). A copy of the claim must also be "mailed by first-class mail or hand-delivered to the state government agency whose omission is the basis of the claim" O.C.G.A. § 50-21-26(a)(2). The notice to the state shall also state the amount of monetary damages claimed. O.C.G.A. § 50-21-26(a)(5). Additionally, only the state shall be named as a defendant; not the state officer or employee whose act or omission is the basis for the state's liability. O.C.G.A. § 50-21-25.
A notice of a claim against a county must be presented within 12 months after the claim accrues or becomes payable. O.C.G.A. § 36-11-1. However, the notice to a county does not need to state the amount of the loss claimed, unlike notices to the state and to municipal corporations. Sikes v. Candler County, 247 Ga. 115 (1981). If the claim arises from an act or omission of a sheriff's deputy or other employee of the sheriff, a notice must be given directly to the sheriff and not to the county. Moats v. Mendez, 349 Ga. App. 811 (2019).
A claim against a municipal corporation must be presented within six months of the event and the notice must be served on the mayor or chairperson of the city council or city commission personally, by certified mail, or by statutory overnight delivery. O.C.G.A. § 36-33-5(f). Like claims against the state, the notice shall include the specific amount of monetary damages claimed. O.C.G.A. § 36-33-5(e). Note, however, that an ante litem notice is not required for claims against school districts.
Failure to follow the statutory rules regarding ante litem notices will result in the dismissal of the case. See Warnell v. Unified Government of Athens-Clarke County, 328 Ga. App. 903 (2014); O.C.G.A. § 50-21-26(a)(2); O.C.G.A. §36-33-5. When defending these cases as an attorney, always confirm that proper notice has been given; if the notice wasn't properly and timely provided, the case should be dismissed.
The Issue of Waiver of Immunity
Note that under the Georgia constitution, sovereign immunity can only be waived by an act of the Georgia General Assembly. There are several acts that waive sovereign immunity but two of the most notable are O.C.G.A. §36-92-2 and O.C.G.A. §33-24-51.
O.C.G.A. §36-92-2 waives sovereign immunity of "local government entities" for losses arising from the negligent use of a covered motor vehicle up to $500,000 per occurrence, $700,000 aggregate per occurrence, and $50,000 for property damage. However, the waiver is increased to the extent that the local government entity purchases liability insurance above the amount of the statutory waiver.
O.C.G.A. §33-24-51 waives sovereign immunity for municipal corporations, counties, or any other political subdivision of the state up to the amounts of liability insurance it purchases to cover liability for damages arising from the ownership, maintenance, operation, or use of a motor vehicle. This statute is broader than O.C.G.A. §36-92-2 because it is not limited to "local government entities" but, rather, includes "any other political subdivision of the state." This is particularly significant when dealing with claims against school districts.
OCGA 36-92-1 (3) defines "local government entity" and says, "such term shall not include a local school system."  This means that the waiver amounts in OCGA 36-92-2 do not apply to school systems. Nevertheless, the waiver language in O.C.G.A. §33-24-51 is broad enough to cover school systems because they are considered a "political subdivision" of the state. Crisp County School System v. Brown, 226 Ga. App. 800 (1997).
However, it should be noted that even though school systems are political subdivisions of the state, they are excluded from the waiver of immunity under the Georgia Tort Claims Act (O.C.G.A. § 50-21-22(5)) so the waiver of sovereign immunity under O.C.G.A. §33-24-51 only applies to the extent the school system purchases liability insurance covering motor vehicles. Id., See Gilbert v. Richardson, 264 Ga. 744 (1994).
The Issue of Parties
In Georgia, you have kind of a strange situation. You cannot sue the employee of a local government entity — you must sue the government entity itself. If you mistakenly sue the employee of the entity, you must substitute the government entity in the employee's place. O.C.G.A. §36-92-3. However, and as noted above, the term "local government entity" does not include school districts. O.C.G.A. §36-92-1(3). Therefore, the immunity granted to a "local government officer or employee" under O.C.G.A. §36-92-3 does not apply to negligent employees of a school district for claims arising from motor vehicle accidents.
In addition, you must know which government entity you can sue and which you cannot. For instance, the county, not the county's board of commissioners, is the proper party for claims based on respondeat superior arising from the alleged negligent actions of a county employee while working in his official capacity. Smith v. Bulloch County Board of Commissioners, 261 Ga. App. 667, (2003).
Another example is a board of education which "is not a body corporate and does not have the capacity to sue or be sued." Cook v. Colquitt County Board of Education, 261 Ga. 841 (1992) (citing Smith v. Maynard, 214 Ga. 764, 769, 107 S.E.2d 815 (1959). When bringing an action against a school, sue the school district or school system, not the board of education. Do some research to determine the actual legal name of the entity, which is not always obvious, before filing suit. For instance, the legal name of the Atlanta Public Schools is the Atlanta Independent School System and should be named as such in any civil action Reviewing the facts of the case and determining the correct legal entities at the outset is a more efficient way to proceed.
The Issue of Records
When involved in litigation with a governmental entity, there are opportunities available to assist in your investigation of the underlying incident. One great resource is the Open Records Act; you can use it to attain documents and other evidence. O.C.G.A. § 50-18-70 et seq. Often you must wait to file a lawsuit and use the discovery process to obtain documents, but with the Open Records Act you can request documents including policies, procedures, "dash cam" videos, "body cam" videos, photographs, internal emails, personnel records, and more.
Although there are numerous exceptions to the Open Records Act in O.C.G.A. § 50-18-72, for motor vehicle cases the exception that is generally used by governments to object to Open Records Act requests is for records pertaining to pending investigations or prosecution of criminal or unlawful activity until the investigation or prosecution is concluded. O.C.G.A. § 50-18-72(a)(4). As long as the evidence isn't involved in an ongoing criminal prosecution or investigation, you can generally obtain a lot of information that can help you assess your client's case even before you file a lawsuit.
Keeping these four types of issues in mind when suing a governmental entity in Georgia can make for more successful outcomes for plaintiff's attorneys, and more effective defenses for defense lawyers.
ABOUT JOHN AUSTIN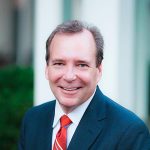 John Austin is a registered civil mediator with the Georgia Office of Dispute Resolution who joined Miles Mediation in 2014. A founding member of Austin & Sparks, P.C., he has been a trial attorney handling traumatic injury and wrongful death cases for nearly four decades for plaintiffs and defendants. He has considerable trial experience handling automobile, motor carrier, products liability, property damage, and premises liability cases, as well as in the prosecution and defense of declaratory judgment actions concerning contractual disputes and insurance coverage issues.