Preying on Seniors: Preventing Elder Financial Abuse
Tue, Mar 7th, 2023 | by Miles Mediation and Arbitration | Article | Social Share
By James Young
It's sometimes said that growing older is a privilege. Even so, aging can cause concerns about health issues, financial security, and family relationships. Every year it is reported that family members or "friends" with financial power of attorney purchase vehicles, deplete bank accounts, steal debit/credit cards, and buy real estate by abusing access to elders' money and property.  If you are a senior, or you care for or love a senior, you may be aware of some of the issue of elder financial abuse.
As an attorney and mediator who handles estate-related cases, the amount of financial exploitation of seniors I see is staggering. These senior financial fraud cases may involve everything from taking grandma's social security check to illegally transferring property into the name of a caregiver or loved one. Sometimes these matters are brought to the courts' attention, but a better solution is to prevent financial abuse or overreaching from occurring in the first place.
How it Happens
While every case is unique, a typical situation unfolds like this: an older adult becomes isolated from friends and family and quite dependent on others for care and support. This often leads to the older adult becoming vulnerable to collusion, pressure, or fraud. This may include a phishing scam conducted by email or phone or in-person solicitations asking for money. In other cases, the senior is persuaded or even forced to transfer assets or give cash or other valuable assets to someone, including a relative, caretaker, or other third party.
According to the National Institute on Aging, financial abuse of older adults can include "forging checks, taking someone else's retirement or Social Security benefits, or using a person's credit cards and bank accounts without their permission. It also includes changing names on a will, bank account, life insurance policy, or title to a house without permission."
Financial neglect of seniors also occurs when fiduciaries fail to pay property taxes, medical expenses, or utility bills. Financial exploitation includes misusing or mismanaging the elders' assets.
One study estimated that there are more than 8 million cases of elder financial abuse, for a total loss of more than $113 billion dollars every year. One in ten seniors is likely to be the victim of elder financial abuse, yet most cases are not reported.
Stay Connected to Help Prevent Financial Abuse
Whether you're a senior or are a relative of one, make it a priority to stay in touch with your loved ones. Sometimes an older person may be declining or struggling with emotional or physical health issues but doesn't reach out for help. Staying in contact can make it easier for you to ask for, or provide, support if it's needed.
Visits, video calls, phone calls, and texts can help you stay connected. The more isolated an older person is, the more vulnerable he or she is to financial abuse. If you care about a senior, make sure you know who he or she is spending time with, and periodically inquire as to whether the senior is feeling pressured to donate, lend money, or transfer assets to others. If the person has a caregiver, using someone who works for a licensed, bonded agency to reduce the risks of grooming or overreaching by the person.
Consider an Identity Protection Service
Be mindful of phishing, telephone scams, and other attempts to steal your financial information. Don't share information about your social security number, bank accounts, credit cards, or other financial data with anyone you don't know.
Identity protection platforms like LifeLock, Intelius, and Privacy Guard can alert you if they detect unusual or suspicious activity like a change in spending patterns or unusual withdrawals. You can also name another party to be notified of these kinds of changes, should they occur. These platforms can also help you report fraud and try to recover your losses in the event of identity theft.
Choose Wisely When Naming Executors and Powers of Attorney
When writing a will or choosing someone to be named your power of attorney, should you need one, consider who is most likely to carry out your wishes. If the person you're considering has financial problems, he or she may not be the best choice.
Be thoughtful and choose someone you trust as your financial power of attorney. You may want to name two people to share the responsibility. You can customize the person's duties by working with a lawyer to determine what the person can, and cannot, do on your behalf. Specifying these kinds of powers can reduce the risk of becoming the victim of financial abuse.
Name a Trusted Contact
Another option is to name a trusted contact to your financial accounts. A trusted contact is someone who your financial institution can reach out to if it is unable to reach you. The person can be given some account information but can't make transactions on your behalf. A view-only user is another option; a view-only user can see your transactions but can't access your funds and can alert you if there are unusual withdrawals or transactions.
A Growing Problem
As America's population continues to age, financial elder abuse will continue to be a growing problem. Taking steps to protect yourself, if you're a senior, or seniors you care about can help prevent you, and them, from becoming victims.
About James Young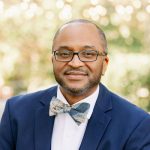 James Young is a fully bilingual (English-Spanish) mediator and arbitrator who also maintains an active law practice. He is a Certified Superior Court Mediator and has experience mediating a range of cases including, but not limited to, guardianships and Medicaid planning, special needs estate planning, breach of contract, defamation, personal injury, workers compensation, and estate matters. James also has extensive arbitration experience in the areas of personal injury, landlord/tenant issues, and contractual disputes.