The Case for Arbitration of Trust and Estate Disputes
Mon, Jun 5th, 2023 | by Miles Mediation and Arbitration | Article | Social Share
by Leah Albert
Across the globe, arbitration is gaining a foothold in most of the typical areas of legal disputes, such as construction, employment, contracts, securities, and general business disputes. While there has been significant pushback on the idea of arbitrating disputes involving trusts and estates, this is starting to change — and for good reason.
When one considers that an estimated 41 trillion dollars in wealth is expected to transfer via probate and non-probate transfers in the next 40 years, and that probate transfers via wills generates more litigation than any other legal instrument (per 49 Real Property, Trust and Estate Law Journal), the value of expeditious arbitration of estate issues becomes readily apparent.
Indeed, the notion of including an arbitration provision in a testamentary instrument is not new. George Washington's will stated:
… all disputes (if unhappily any should arise) shall be decided by three impartial and intelligent men, known for their probity and good understanding; two to be chosen by the disputants each having the choice of one and the third by the two of those. Which three men thus chosen, shall, unfettered by Law, or legal constructions, declare their intent of the Testator's intention; and such decision is to all intents and purposes to be as binding on the Parties as if it had been given in the Supreme Court of the United States.
The Backlog in Probate Courts
Most probate courts are overwhelmed with dockets with several year's backlogs of work. Probate courts deal with a plethora of legal issues beyond simply probating wills – including conservatorships and guardianships (and in some jurisdictions, adoptions as well). According to EstateExec.com, the average length of time to settle a probate estate is 16 months, but estates with complex assets or assets that require expertise to assess value can take several years to settle. As Baby Boomers pass on, this backlog will only get worse.
Types of Trust Disputes
Of course, the first step in avoiding the cost, expense, and delay of probate is to create a comprehensive estate plan that is designed to bypass probate. This often means using a testamentary trust.
Trusts can be involved in a variety of types of disputes. There can be claims between trustees and third parties, where, for example, a trustee entered a contract on behalf of a trust and a dispute arises in connection with that contract. This is a very frequent occurrence in instances involving trusts and investment advisors or broker/dealers.
More typically, there can be disputes between trustees and beneficiaries. Most frequently, we see claims by beneficiaries alleging breach of the fiduciary duty. However, there are also a slew of claims by beneficiaries seeking the ouster of a trustee. Less frequently, we see disputes between trust protectors and trustees or issues in general concerning trust construction.
Arbitrating Trust Disputes
Because of the anticipated drain on the judicial resources, and to reduce the pressure on the judicial system, some state legislatures have specifically enacted legislation authorizing the arbitration of trust disputes, including South Dakota, New Hampshire, Florida, Arizona, Washington, Ohio, and Missouri. For example, in Missouri, the legislature enacted MO Rev Stat Section 456.2-205 (2021):
456.2-205. Enforceability of mediation or arbitration provisions. — 1. Subject to the exception in subsection 2 of this section, a provision in a trust instrument requiring the mediation or arbitration of disputes between or among the beneficiaries, a fiduciary, a person granted non-fiduciary powers under the trust instrument, or any combination of such persons is enforceable.
A provision in a trust instrument requiring the mediation or arbitration of dispute relating to the validity of a trust is not enforceable unless all interested persons with regard to the dispute consent to the mediation or arbitration of the dispute.
On top of legislation permitting the arbitration of trust disputes, some state supreme courts have given their imprimatur to arbitration of trust disputes. See for example, the Texas Supreme Court decision Rachal v. Reitz, 403 SW3d 840 (Tex 2013) which enforced an arbitration provision contained in a trust.
Arbitration of Will Disputes
A close examination of the legislation in your state is necessary before including an arbitration provision in a will. In Florida, for example, an arbitration in a will is permissible (Section 731.401). However, an arbitration provision is not enforceable if a party to the will is disputing the validity of the will itself. That must be decided by a court.
Compelling Practical Arguments for the Arbitration of Trusts
As an arbitrator with decades of experience arbitrating trust disputes, I can comfortably argue that there are many compelling reasons for going the arbitration route. First, a good percent of disputes involving trusts and wills centers on the mental capacity of the grantor or testator. Often there are last-minute changes in wills or trusts, and heirs may challenge the mental state of the grantor or argue that the grantor was under undue influence.
These types of cases are highly emotionally charged. A more intimate venue with a skilled, empathetic arbitrator may provide a more comfortable space for exploring sensitive issues than the intimidating and clinical halls of a cold courtroom.
Second, the fact that arbitrations are confidential is another benefit, particularly for sensitive family disputes which would otherwise be played out in a public spectacle.
Third, most probate judges lack the sophistication to handle very complex estates or financial transactions. However, many arbitrators have significant expertise in sophisticated financial dealings and complex trusts. With the right arbitrator or panel, that expertise can be brought to bear on the issues in dispute.
Fourth, the expedited nature of arbitration is another important consideration. The arbitrator and the parties set the timetable for discovery and for the hearing on the merits. This moves the matter along. Finally, because arbitrations are generally not appealable, the matter will be concluded more quickly than if litigated.
Legal Arguments Supporting Arbitration of Trusts
It must be noted that some argue against arbitrating trust issues because trusts are donative and not contracts. However, some argue that there is a contractual nature to the trust instrument itself because it involves consent and consideration between the grantor and the trustee.
Other arguments for arbitration include equitable estoppel (if the beneficiary wants his cake – he must eat it as well.) Others point out that if the objective of trusts and wills is to give effect to the grantor's wishes, then ignoring arbitration when expressly demanded, would violate the precept that giving effect to the grantor's wishes is of paramount importance. (This was one of the arguments that swayed the court in Rachal v. Reit, infra.)
Some have argued for a bifurcated trust/estate arbitration process whereby an arbitration is bookended by oversight from a probate court.  This may have some benefit were an arbitration to be initiated and the arbitrator lacked the experience or expertise to handle issues regarding minors, or unborn beneficiaries (or other issues), but shouldn't be a requirement in most cases.
Lastly, the Uniform Trust Code expressly permits the arbitration of trust disputes (Uniform Trust Code Section 816 (23) cmt. 23 (Unif. Law Comm'n 2010). It states:
SECTION 816. SPECIFIC POWERS OF TRUSTEE.
Without limiting the authority conferred by Section 815, a trustee may …
(23) resolve a dispute concerning the interpretation of the trust or its administration by
mediation, arbitration, or other procedure for alternative dispute resolution.
Note, however, the code does not expressly address whether a provision that a settlor puts in a trust providing for arbitration is enforceable. The Uniform Trust Code should expressly state that such provisions are legally enforceable. Indeed, the American College of Trust and Estate Counsel ("ACTEC") has proposed two separate acts to address enforceability.
International Enforcement of Arbitration Awards 
There are other benefits to arbitrating trust issues. Families with a very high net worth frequently use offshore trusts to shelter assets from taxation. Many families also own property in multiple countries.
When you have an arbitration provision in your trust, there is a global enforcement mechanism in place through the New York Convention on the Recognition and Enforcement of Foreign Arbitral Awards (Convention). This Convention allows for an enforcement program for arbitration awards by requiring the courts of the contracting countries to recognize and enforce awards made in other countries. There are 144 countries signatory to the New York Convention, but some offshore trust jurisdictions such as the British Virgin Islands are not signatories to the Convention and thus arbitration awards are not enforceable there. Note that an important safety feature of the Convention is that an award is not enforceable unless all beneficiaries were represented at the arbitration.
Make Your Client's Intention (and Your Intention) Clear
We are likely to see more arbitrations of trust and estates issues as time goes on. In the meantime, if you are an attorney, consider adding an arbitration provision to your standard will and trust documents. You may also consider adding such a provision in your own will or trust. If you do so, you may wish to consider sharing the existence of this provision with your heirs.  You may also include an in terrorem provision should the heirs challenge the arbitration provision.  (This was done in Mikel v. Commissioner, T.C. Memo. 2015-64. [April 6, 2015])
If you have a large estate and complex family dynamics (for example a second spouse and/or stepchildren), I cannot stress more strongly the benefit of an arbitration provision.
There are numerous examples of arbitration provisions out there on the internet. If your intention is to use Miles Mediation & Arbitration as the tribunal for such disputes, you might use language like:
In order to spare my family the ordeal of a public spectacle and in order to facilitate an expeditious and economical resolution of any dispute arising hereunder, I direct that any dispute regarding the interpretation or administration of this instrument shall be resolved by using an arbitrator ( or arbitration panel if you prefer) with expertise in this area through Miles Mediation under its Commercial Arbitration Rules or Expedited Arbitration Rules as the case dictates.
(Miles Mediation also offers an arbitration clause generator to make it simple to draft an arbitration clause you can add to a trust or contract.)
The bottom line? Whether you are a neutral, an attorney, a wealth management advisor, or simply a savvy individual concerned with potential disputes involving the passing of wealth to the next generation, seriously consider arbitration as a method of resolving will and trust disputes.
About Leah Albert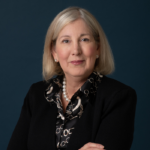 Leah Albert possesses over thirty-four years of experience as a highly skilled arbitrator with deep experience in large and complex cases. Leah's career was launched in the 1980s when, while Assistant General Counsel for a company listed on the New York Stock Exchange, the CEO of that company nominated her to serve on the New York Stock Exchange's arbitration roster. Since then, her ADR career has flourished, and she has been asked to join and currently serves on many United States based and international arbitration tribunals.