Will General Contractors or Subcontractors Get Hammered by New State Legislation?
Wed, Jun 1st, 2022 | by Miles Mediation and Arbitration | Education | Social Share
There has been a growing trend of states enacting legislation making general contractors jointly and severally liable for the wages, benefits and supplements owed by project subcontractors to that subcontractor's workers.
Most recently, New York has passed legislation that automatically makes General Contractors jointly and severally liable for wages, benefits, or wage supplements owed by its subcontractors to construction workers without the worker having to prove that the General Contractor employed or jointly employed the aggrieved worker. The New York legislation confers joint employer status automatically upon the General Contractor for the limited purpose of recovering any unpaid wages. New York joins other states such as California, Oregon, Nevada, Maryland, and Virginia that have passed similar legislation. Under the legislation, some states prosecute the workers' wage claims, whereas other states allow a private cause of action.
If a General Contractor or a Subcontractor does work in those jurisdictions or similar legislation gets passed in the General Contractor or Subcontractor's domicile state, the parties may want to consider expedited dispute resolution mechanisms such as mediation or arbitration to try and avoid or mitigate the substantial risk and attorneys' fees that can accompany those types of wage claims.  The parties should look to their contract to determine what, if any, dispute resolution process is authorized or dictated.
When mediating or arbitrating these risks, general contractors or subcontractors may wish to consider:
1) Is there a written contract between the General Contractor and the Subcontractor? In most cases, if there is a written contract between the parties, it will provide the framework and details for the determination of the liability or transfer of the risk as the parties evaluate their relative exposures.  If there is not a well-written contract setting forth the rights and obligations of the construction parties, then the parties should not expect a quick or reasonable ability to evaluate a potential resolution with predictability.
2)   If there is a written construction contract in force, contractual terms and facts that may impact the parties' assessment or resolution of this type of legislative wage claim during a mediation or arbitration include:
a) Is there an indemnity clause that transfers the risk of the wages claim from the General Contractor back down to the Subcontractor? If so, has the General Contractor tendered the claim to the Subcontractor and demanded indemnity from the Subcontractor?
b) Is there an audit clause that allows or requires the parties to provide records of wage payments made by the Subcontractor to its workers? If so, did the General Contractor perform any such audits during the project and prior to the worker's wage claim being made? What did the audit(s) reveal?
c) Is there a clause that authorizes the General Contractor to withhold payment, or deduct from any retention, if the Subcontractor fails to provide requested pay information or fails to pay its workers? If so, has the General Contractor withheld such payments or made any deductions from any retention for this reason?
d) Is there a clause that requires the Subcontractor to execute a Partial Lien Release averring that all wages have been paid for the Subcontractor to receive progress payments from the General Contractor? If so, did the General Contractor require and did the Subcontractor properly complete and provide the applicable executed Partial Lien Releases?
e) Is there a clause that requires the Subcontractor to maintain a payment bond to assure the payment by Subcontractor of its workers or other project obligations? If so, did the Subcontractor maintain a payment bond and did the General Contractor make a claim on that payment bond?
f) Does either party have insurance coverage such as Employment Practices Liability Insurance ("EPLI") that may cover the wage claim(s) at issue? If so, has the matter been tendered to the insurance carrier(s) and has the carrier accepted coverage?  If so, is the acceptance of coverage under any reservation of rights?
As worker wage protection legislation of this type continues to gain traction, General Contractors and Subcontractors will be subject to worker wage liability claims via state legislation, or under the terms of any contract between the parties, including potential indemnity.  Mediation or arbitration, with an analysis and assessment of the pertinent construction contract terms, can provide the parties with an expedited and more economical method to evaluate their respective risks and potentially obtain a resolution of these subcontractor worker wage claims. Hopefully an expedited resolution of these types of wage claims will allow the project to continue to move forward while maintaining the business relationship of the parties.
ABOUT JIM SHEA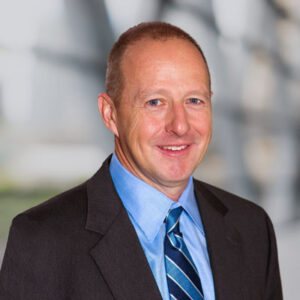 Jim Shea has over thirty years of litigation and dispute resolution experience. During the course of his career, Jim's had the benefit of representing both internal and external clients, as both plaintiffs and defendants, in a broad spectrum of practice areas including: Business, Employment, Construction, Torts, and Premises Liability. He graduated from Boston College with a Bachelor of Arts in History in 1987, cum laude, and earned his JD from Emory University School of Law in 1990. Jim is a Florida Supreme Court Certified Circuit Civil Mediator, Certified County Court Mediator, and an approved Alabama Dispute Resolution Center Mediator. Jim utilizes his unique litigation and in-house experience to help parties identify and mitigate risk. This experience and insight enables Jim to creatively empower parties to resolve their disputes at mediation.