Mitigating Risks and Reducing Potential Legal Issues in the Construction Industry
Mon, Apr 4th, 2022 | by Miles Mediation and Arbitration | Article | Social Share
Currently, the construction industry is in a period of growth due to several factors, including the pandemic-related housing boom, increases in government spending on infrastructure and a rise in demand for warehouses and other industrial spaces. However, some experts are expecting a downturn in the market due to rising interest rates, overvaluation of private assets, and higher government spending in the wake of COVID-19. As a result, it's a good idea for businesses in the construction industry to take a careful approach to stay ahead of any potential risks, rather than jumping headlong into projects they might not be prepared to handle. Keep reading to discover ways construction companies can become more proactive and avoid mistakes, conflicts and litigation.
Beyond the housing market, the greatest areas of growth in the construction industry will be heavy civil and industrial construction.
There are several sectors within the overall construction industry that have seen or will see an increased demand. Whether companies might want to reconsider chasing the demand is another story. The following contributing factors are behind current building trends:
Housing market boom – During the COVID-19 pandemic, people moved around due to layoffs, lockdowns, job movement or to be closer to family, causing an increase in demand for new homes. As lockdowns ended and people began to relocate and look for better jobs, the demand for rental and multi-family housing also increased. Furthermore, the demand for both rental property and new houses hasn't decreased in spite of pandemic-related supply chain issues.
Increased government spending – In November 2021, President Biden signed into law a $1 trillion bipartisan infrastructure bill that was passed by both houses of Congress. The bill authorizes federal spending over the next eight years, including billions of dollars in funding to states and local governments. It will have the most impact on heavy civil construction, including building and/or improving bridges, roads, dams, wastewater treatment plants, sewers and stormwater systems, etc.
Rise in the need for industrial space – The demand for industrial space has also increased. Many consumer goods companies, including food and beverage sellers, electronics businesses, retail clothing, and more have experienced supply chain issues related to the pandemic and increases in consumer demand and consumer spending. Now, those same businesses are becoming proactive and acquiring more warehouse and/or industrial space, to try to defray the impact if those supply chain issues were to happen again in the future.
Construction industry firms shouldn't let industry growth convince them to jump into unknown markets without understanding the risks involved.
While it might be tempting for contractors to bid on lucrative projects, especially civil infrastructure projects backed by government dollars or industrial development jobs, it would be wise for companies to weigh any potential returns against the risks involved.
But how do businesses in the construction industry avoid taking on unnecessary risks that often lead to costly legal issues?
1. Construction companies should look at focusing on projects for existing clients in markets they know inside and out and avoid projects that are outside their scope and level of experience.
In a potentially tightening or volatile market, construction companies should focus on performing work for their existing client base before looking at new clients and new markets. When companies start working with new clients, dealing with new contract terms they're not familiar with, and taking on projects they may not have the experience in, there's an increase in potential for risks, conflicts, and litigation.
2. Companies need to ensure they are familiar with the terrain, industries, and laws at any locations where they're thinking about taking on new jobs.
If a business is considering bidding on construction projects in cities where they haven't worked before or in industries they are not familiar with, they should question whether they know and understand the local requirements, including federal and state laws around the types of projects they want to work on in the area.
Even companies with years of experience in the types of construction projects, might consider their expertise in building in a particular climate or terrain, and whether they have the staff who understands all the necessary requirements. For instance, a contractor who has built several high rises in an urban area might not have any expertise in building those same types of structures on the coast. There is temptation for industry firms to bid on high-demand coastal area construction, even when they have next to no experience in coastal environments. Taking on work in unfamiliar areas is a recipe for extra risk of errors and litigation. Contractors are better served to think about ways to eliminate risk, not expose themselves to more risk.
3. Businesses might want to reconsider taking on construction work if they don't have the right team in place or enough workers to do the job.
In the wake of the pandemic and increased construction spending, there's been a significant skilled labor shortage across the construction industry. Because workers are stretched thin, many projects are not managed as well as they otherwise would be with sufficient staffing. Project managers may be overseeing projects on opposite coasts or across several regions, stressing their time and attention and impeding their ability to effectively oversee each project. There's tremendous potential for risks in this situation. When projects aren't supervised properly, mistakes are made and/or miscommunications occur.
4. Organizations should read contracts carefully to avoid making assumptions, even on jobs for which they have decades of experience.
Careful contract analysis is crucial right now, especially when a company is working with new clients and new types of projects that have an unfamiliar scope of work. Businesses should look closely at the default provisions, termination provisions, and liquidated damages provisions to understand what the risks are if they don't meet the construction schedule.
Disputes arise when people think they know the specifications of a particular project because they've been doing this type of work for decades, but the specifications in the contract or scope of work may require something slightly different. When a project team makes assumptions or doesn't read or understand the project specifications, it can lead to mistakes, delays, conflicts, and litigation.
When disputes arise, mobile mediation can help businesses get in front of them before they turn into lawsuits.
Nothing is worse than having a construction dispute arise in the middle of a construction project when it can adversely impact the job schedule. Disputes affect everyone because work typically stops, causing costly delays to the job. In the construction industry, where multiple subcontractors, suppliers, or designers are typically involved, conflict can have a domino effect. Any work stoppage could cause delays for other trades. Furthermore, project delays and work stoppages create the potential for liens and lawsuits. Unfortunately, it can be even more costly to resolve conflicts after all work has been performed.
Mediation, and specifically mobile mediation, is particularly suitable for the construction industry because it provides businesses with the opportunity to resolve construction disputes right on the jobsite. With this unique type of mediation, an experienced construction mediator comes to the site and meets with the people involved to try to negotiate the problem and come up with a potential solution in the field.
In many instances, a mediator can help resolve misunderstandings and disputes onsite before they escalate into costly, emotional lawsuits. Mobile mediation provides everyone the opportunity to inspect the issue, discuss it and negotiate a practical solution right then and there. And, as in other types of mediation, all parties in the disagreement are bound by the mediation agreement and confidentiality. Therefore, mobile mediation delivers efficiency, cost savings, and timely solutions to most types of construction disputes.
Final thoughts
In our experience, litigation and disputes in the construction industry occur because of mistakes, miscommunication, lack of manpower and/or inexperience. Construction industry disputes can be some of the most difficult cases to resolve in a cost-effective manner. There are already tight margins in the industry. To remain profitable, most construction companies need to focus on effective methods that reduce unexpected job delays, conflicts, and costs.
It's crucial for developers, contractors, and industry professionals to be more proactive about risks and solving problems, including disagreements, with minimal to zero impact to a project. Furthermore, businesses in the construction industry can minimize risk and prevent many potential disputes by taking a more conservative approach to bidding on unfamiliar projects in new areas, by analyzing contracts, and by ensuring they have the right staff in place. However, even the most vigilant firms will run into problems from time to time. When disagreements arise, mobile mediation allows construction companies to resolve disputes before they turn ugly and move forward so they can get projects done on time and on budget.
ABOUT JENNIFER GRIPPA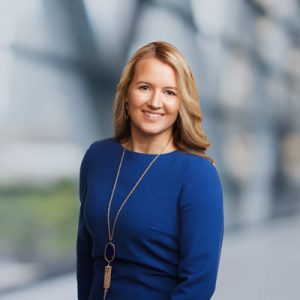 Jennifer has nearly twenty years of mediation, arbitration, and litigation experience that informs her perspective as a neutral. As a mediator and arbitrator, she facilitates the resolution of a variety of disputes, including banking, business/commercial, civil rights, construction, contracts, cybersecurity, employment, engineering and construction, environmental, estate/probate/trusts, government, insurance, personal injury/torts, premises liability, product liability, professional liability, real estate, and surety matters.