Preparing Your Employment Case for Mediation
Wed, Aug 2nd, 2023 | by Miles Mediation and Arbitration | Article | Social Share
Preparing to mediate your employment case? You'll want to take the process as seriously as you would preparing for a trial, but there are some very real differences between trial preparation and mediation preparation. As a mediator who specializes in employment mediations, I'd like to share some practical advice to help you prepare for an employment law mediation.
Consider Early Mediation
Regardless of whether the case is brought in state or federal court, Florida employment cases are usually subject to mandatory mediation. Given that you're going to spend time and money mediating, you may as well do it sooner rather than later. I happen to be a believer in either pre-suit mediation or very early mediation.
People may argue that you don't have all the facts at the beginning of the case, or that you haven't conducted discovery, but often you're dealing with raw emotions with these kinds of cases. Mediating a case earlier in the process before people have dug in their heels can be helpful if there is a willingness to put the brakes on before the case takes on a life of its own. While you may not have all discoverable information available to you, you probably have sufficient information to identify the interests and goals of the parties, which opens the door to a path for resolution.
Prioritize a Realistic Risk Analysis
Regardless of when the mediation occurs, preparing for that mediation session pushes attorneys to sit down with their clients and perform an objective, realistic risk analysis. That includes addressing questions like, what's the best outcome if we litigate? What are the risks? On the defense side, how is this case disrupting the defendant's business? What does a winner-take-all approach really look like?
Often attorneys don't stop and discuss these questions with their clients unless they have a mediation scheduled or some kind of deadline. Using tools such as a decision tree helps your clients get past the winner-takes-all mindset by identifying actual strengths and weaknesses of the case, and acknowledging there are outcomes other than those desired by your client!
The risk analysis helps give your client a realistic expectation of what they can expect if the case does not settle at mediation. A realistic appreciation for the alternative to compromise is the first step toward compromise.
Take advantage of this objective analysis of the case to talk about damages. What damages are available and how are those damages are calculated — your lost wages matter but how much you loved your job does not, for example.
Set Expectations for the Mediation
Regardless of whether you represent the plaintiff or defendant, you want to be sure you know your case, the law, the documents, the potential witnesses (their demeanor and testimony,) and the strengths and weaknesses of your case. You want to have statements from witnesses if you'll use them during the mediation. You want to get your documents in a row.
You may develop the "story" of the case as you would prepare the opening statement for a jury. But there are some very real differences between trial preparation and mediation preparation. While you want to present your case, and advocate for your client, if you are committed to reaching a resolution, you need to be able to put yourself in the shoes of the other side, and give due consideration for what, other than a winner-take-all approach, will resolve the dispute.
Your preparation should extend beyond knowing your case in and out from a factual and legal perspective. You should talk with your client about the process and your understanding of what is important to achieve, what is reasonable to expect, and what is not.
Actively search for the answer to this question: what is motivating your client and the other side? The parties would not be in a mediation but for the fact that there is a dispute, and they were not able to resolve that dispute for a myriad of reasons. If the mediation is going to be successful, the parties need to accept that compromise, empathy, and patience are not dirty words. Even if a settlement is not reached at the mediation, much can be achieved with these concepts in mind.
To answer this elusive question, please consider:
What interests does your client need to have addressed during the mediation session?
Is your client pressured by issues unrelated to this dispute in reaching a settlement?
How important is timing? Does your client appreciate the impact of protracted litigation in terms of costs? Time? Emotional capital? Distractions from business and family?
Are budgets flexible? Are damages calculations flexible?
Consider Settlement Terms Ahead of Time
Once you have considered the "motivating factors" and interests, you may want to work through a list of acceptable financial and non-financial settlement terms before the mediation to start to develop a universe of reasonable expectations and options. The key is to develop trust with your client and lay the groundwork for fluidity and flexibility as you explain that you may have to look beyond the client's "bottom line" during the mediation.
Then there is the practical side of preparation. Your client needs to be prepared for what the other side has to say, and the facts, law, and procedures which may not bode well for your client. In other words, try to avoid surprises, particularly unpleasant ones. What is the other side likely to say in an opening statement? What are the claims or defenses, strengths, and weaknesses on both sides? Have you shared these facts with your client before mediation? You can effectively use the mediator to broach sensitive subjects in a "what if" scenario but your mediator needs to know what you have and have not discussed with your client.
Review a Typical Negotiated Settlement Document
I also suggest reviewing a typical agreement in advance of the mediation so that the first time your client is seeing a five-page settlement agreement is not at 5:00 pm after a long day of negotiations. The terms will of course differ in substantive respects, but your client will know to expect standard contractual clauses such as confidentiality, no-rehire, general releases, agreements not to disparage, agreements to provide neutral references, and resignation language. The agreement might include covenants not to compete, to keep information confidential, indemnification, intellectual property designations, or agreements not to cooperate with other claimants or solicit claims. As most settlement agreements have a financial component, your client should also consider the taxation implications of such payments, and preferred allocations for such payments, on both sides, as a matter of deductibility, tax liability and finality.
Prepare for a Long Day
Finally, consider the logistics of the mediation session as you prepare for it. If you will be using Zoom or a similar technology, test out your equipment in advance, test the microphone and video, test the speed of the internet connection, and select a room with adequate lighting which is private and quiet.
Tell your client to dress professionally, but also comfortably. You might suggest that your client bring something as simple as a soothing playlist to take a break from the back and forth and inevitable waiting "in the other room." Mediating an employment case is a slow process, like buying a car. You're dealing with the law, the facts, and the emotions and you can easily go a full day.
Make sure your client will be comfortable at the mediation. Suggest that he or she bring an extra sweater or jacket in case the room is cold. Bring snacks (unless you're mediating at Miles Mediation & Arbitration, which provides snacks, drinks, and catered lunches every day). Ask if your client wants to bring a spouse or friend for emotional support and be prepared to address that issue with the other side, your client and the mediator. Prepare for the long haul and be patient.
Most employment mediation sessions will take up the better part or a full business day or longer. A commitment to staying as long as it takes may make all the difference. Artificial time deadlines rarely serve the parties well. Efficiency is expected. Patience is required. And persistence will win the day.
About Donna V. Smith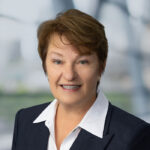 Donna Smith is a highly effective mediator and arbitrator who has enjoyed a 35 year-long career in the field of labor, employment, and business law.
As an attorney, Donna represented both employers and employees at highly acclaimed law firms. Her vast experience on both sides of the table uniquely impacts the dialogue between parties who are navigating solutions to resolve their disputes. As a mediator, her clients praise her demeanor, patience, and commitment to roll up her sleeves to keep working through even the most unusual challenges.