Recent Cases Involving Gun-Related Deaths Shed Light on Firearm Product Liability
Tue, Feb 1st, 2022 | by Miles Mediation and Arbitration | Article | Social Share
By Barry Howard
From an accidental shooting on a film set to the unfathomable loss of life that happens during a mass shooting at a school or concert—when guns are involved, there are always extenuating circumstances beyond a typical product liability case. On top of the pain, suffering, and anger the victims' loved ones feel, and the guilt or sympathy that a defendant or defendants may be experiencing, there is always going to be a public outcry when a tragedy involves one or more guns. It's not surprising, the media is full of headlines about deaths, lawsuits, settlements, and court decisions where one or more firearms were involved.
Two different types of gun-related deaths have hit the headlines recently. However, both still involve the filing of lawsuits related to who is liable for the resulting loss of life. One of the cases recently decided on by the Nevada State Supreme Court involves the wrongful death suit brought by the parents of Cassie Parsons, one of the 60 victims killed in the Las Vegas mass shooting in 2017 at the Route 91 Harvest Festival. The other shooting death, occurred on the set of the film, "Rust," when actor, Alec Baldwin was rehearsing with a prop gun when it discharged, killing the cinematographer, Halyna Hutchins, and wounding at least two other people. Beyond the unthinkable tragedy, there are essential details to watch for when it comes to the legal proceedings involved in both situations that could apply to a liability case.
Emotions and the law become entangled when someone dies from a gunshot wound
In the latter tragedy on the "Rust" set, no charges have been filed in the shooting. However, the incident is not one without potential liability. The loss of life occurred at a workplace, in an industry – film – that already gets a lot of press and involves an actor who is vocal on the side of strict gun control laws, on a movie set already fraught with alleged safety issues.
It didn't take long for multiple lawsuits to be filed against several people and companies, including Baldwin, film armorer, Hannah Gutierrez Reed, assistant director Dave Halls, the production companies making the movie and the film's producers, by people working on the "Rust" set at the time of the accident as people rush to point the finger at anyone and everyone potentially responsible (or not) for the terrible event and resulting death. The beleaguered set's most recent suit was filed by Ms. Gutierrez Reed, the armorer, against Seth Kenney and his company, PDQ Arm & Prop, the suppliers of the box of ammunition, labeled "dummy" rounds, but that allegedly contained at least one live round, the bullet that killed Ms. Hutchins.
Gun manufacturers and the law
The legal issues related to the "Rust" set shooting are just beginning and have the potential to go on for years. However, the mass shooting in Las Vegas in 2017 that resulted in the deaths of 60 people, including Cassie Parsons happened on the night of October 1, 2017, and survivors and victims' families have taken their grievances to the courts since. The lawsuit against Colt's Manufacturing Company by the late Ms. Parson's parents, James and Ann-Marie Parsons, was filed two years ago in Federal court. Thursday, December 2, the Nevada State Supreme Court ruled unanimously that Nevada state law as written, shields gun makers from most liability, including illegal guns and that gun manufacturers and sellers are immune from lawsuits pertaining to the 2017 mass shooting at the concert in Las Vegas.
Unlike any other product, firearms are beyond the scope of standard product liability. There are also factors related to the 2nd Amendment of the United States Constitution, as well as Federal Laws and the State Laws where the suit is filed. The Nevada Supreme Court decided that the Parsons cannot proceed with these claims under Nevada law. Justice Kristina Pickering wrote, "No person has a cause of action against the manufacturer or distributor of any firearm or ammunition," with the key phrase being, "any firearm."
Courts, precedent setting and jury selection
Tennessee has similar laws protecting gun makers on its books and like Nevada, the state has stepped in and provided immunity to gun manufacturers. On top of the complicated legal factors, there are extremely polarized views on both guns and the 2nd amendment. Therefore, anytime there's a death, accidental or not, as a result of a gun, you will find one side calling for most to all guns being banned with the opposite side shouting that the right to bear arms should be protected at all costs and even minimum gun safety regulations and liability issues impinge on that right. All of these factors need to be considered before going to filing a lawsuit or deciding to take a case to trial.
Defendants must weigh the possibility that they may be a test case at the State or Supreme court level, which could have implications for other states.
The emotions and extreme opinions on guns make jury selection and going to trial a risky endeavor.
The level of attention and publicity that occurs when a product liability case involves guns, is something both parties probably want to avoid.
The media can shed a negative light on any company or individuals being sued.
For the friends and family members who filed the complaint, seeing the death of their loved one replayed over and over on the news is beyond painful.
Plaintiffs who take their case to court often must relive the trauma time and again for years while their case makes its way through the court system.
Mediation can help ameliorate a host of problems
However, there is another option to filing a court case and relying on a jury or judge that can help mitigate the complexities inherent to product liability and wrongful deaths when guns are involved and help both sides come to a mutually negotiated resolution, in other words, mediation.
A compassionate and caring mediator provides a safe environment where both plaintiffs and defendants can feel like their point of view is valid and will be acted on by people who want to help, and where both sides don't have to worry about what a jury will think or feel about them. But beyond that, in most instances, mediation is the first opportunity the family has to be heard. In some cases, such as with a mass shooting, the shooter is dead or in jail, but that's not enough and they are looking for another target to vent their anger.
While settling the lawsuit won't bring closure, the mediation process does help them move beyond their anger and make their lives simpler because once there is an agreed upon outcome and resolution, they no longer have to re-experience the tragedy and loss of their family member.
When both plaintiffs and defendants agree to mediation, a settlement can be reached much sooner and in a more cost-effective manner than a lawsuit. In some instances, multiple lawsuits that involve the same even can be consolidated and mediated together.
And from the defense's standpoint, choosing mediation offers benefits as well.
Businesses involved get the chance to express compassion and care (even when they don't feel they're at fault).
Mediation helps uncover any gray areas that a jury might have to decide, and helps them avoid becoming a precedent setting case with implications for future court cases their products may be named in.
Final thoughts
The casualties inherent to gun-related incidents typically means lawsuits are filed soon after the event. In both the "Rust" on-set shooting in 2021 and the Las Vegas mass shooting in 2017, there had been an expeditious filing of legal complaints. But the speed of filing doesn't mean a swift decision on the part of a judge or a jury. As we've already seen with the Las Vegas shooting-related lawsuits against gun manufacturers and suppliers, we are only now starting to see court decisions, nearly five years later.
When a case involves guns, both plaintiffs and defendants may discover that rather than prolonging the agonies involved in a very public court case that could involve years of appeals and cost a large amount of money, they turn towards the quicker and more productive mediation process. With firearms-related cases, because of the 2nd Amendment, unique product liability issues and the emotions involved, mediation also offers a chance for people on both sides of a tragedy to move beyond anger and blame towards healing.
ABOUT BARRY HOWARD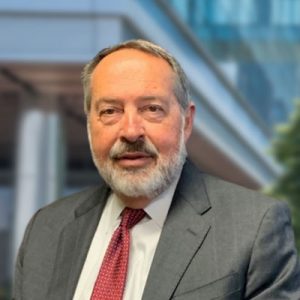 Barry Howard has mediated personal injury, professional liability, medical malpractice, civil rights, employment disputes, construction defects and injury, wrongful death, and commercial disputes. The commercial disputes include multi-million dollar equipment lease cases, breach of contract, transportation contracts, financial institution consumer transaction disputes, and mortgage/wrongful foreclosure cases. Professional liability mediations have been conducted in the fields of attorney malpractice, real estate agent E&O, insurance agent E&O, and accountant professional liability.