Recent Developments in International Med-Arb Rules Drive Change for Settling Business Disputes
Thu, Jan 30th, 2020 | by Miles Mediation and Arbitration | ADR Resources, News | Social Share
One of the common complaints about commercial arbitrations these days is that they can become nearly as lengthy and expensive as trial. Zealous advocates and emotional clients can turn arbitration into what has been coined "litigation lite." ADR institutes around the globe are creating frameworks for an alternative form of dispute resolution for clients desiring a more efficient and speedier process, Med-Arb.
A hybrid of mediation and arbitration, Med-Arb is a two-tiered system aimed at bringing finality to legal disputes in a fair and efficient manner.
How Does It Work? 
There are several approaches and it depends on which works best for the particular dispute at hand. Med-Arb combines the benefits of mediation and arbitration.  The parties first attempt to settle their conflict through mediation, a voluntary process where a settlement is mutually negotiated. If the parties cannot reach agreement, an arbitrator makes the final decision.  One option is to use the same person as mediator and arbitrator. A second option is to hire two different people, which may be somewhat more costly, but resolves any concerns over the integrity of the arbitration process.
A third option is an opt-out model where the mediator and arbitrator is the same person, unless someone (including the mediator who can opt out) objects during the process, in which case an alternative arbitrator has already been selected in advance. With the parties' prior written consent and established rules for the arbitration process, the parties can obtain an efficient and economical result.
Is This a New Approach?
While it is not a new concept, it has not been commonly used in the U.S. However, Med-Arb is seeing growth internationally in Canada, Turkey, China, Hong Kong, Singapore, India, and Brazil, particularly in industries where arbitration has been widely adopted, like commercial disputes, construction, labor, and trade disputes.  The ADR Institute of Canada, for example, recently announced that it was pioneering the "world's first" Med-Arb framework, with new rules, practitioner designations, and templates for Med-Arb.
Likewise, Istanbul's Centre for Arbitration launched a similar program in late 2019 and it is seeing commercial disputes resolved in just eight weeks as opposed to the 541-day average it takes to have a case resolved by the courts. With the growing time and cost pressures facing litigation and commercial arbitration in the U.S., Med-Arb may offer a faster, more cost effective, private forum for the resolution of disputes.
What Types of Cases Are Best Suited For Med-Arb?
Historically more commonly used in family law cases, Med-Arb has seen an uptick in business disputes. In the business realm, commercial, construction, condominium, shareholder, joint venture, labor, securities, and supply chain disputes are well suited for Med-Arb.  These types of cases generally have significant issues or money at stake and may have contractual arbitration clauses, but where it makes sense to use a hybrid process that gives the parties the chance to sort out their differences.
Sometimes valuable commercial relationships are more important than the stakes involved in the dispute and most relationships do not survive litigation. Med-Arb can be useful in cases where there is an ongoing relationship, such as a labor dispute, supplier dispute, or fixed relationships between the parties. Each situation is different, and Med-Arb does not work for every case, but it can be useful where time and litigation costs matter.
What's the Downside?
Some practitioners have expressed concern over how to protect the integrity of the arbitration where confidential information has been shared during the mediation phase. The fear is that where the same person is serving as both the mediator and arbitrator, he/she may gain information in private caucuses during mediation that they otherwise would not have been privy to in the arbitration, which could sway their decision. While this can be resolved by using a separate arbitrator or using an Arb-Med framework, proponents of Med-Arb say the benefits outweigh the risks.
Med-Arb is not for every case, but it can be a successful approach for clients looking for a common-sense resolution to a dispute. With clear rules and prior written consent, it can be particularly useful where cost or speed is important.
In an age where litigation and even commercial arbitrations have expanded in time and costs across the globe, innovative lawyers are looking for the best process to achieve a successful outcome for their clients.  Whether that is mediation, arbitration, Med-Arb, Arb-Med or another variation of ADR, the client need for a swift and affordable means of ending legal disputes is driving change in the approach to conflict resolution.
ABOUT JENNIFER GRIPPA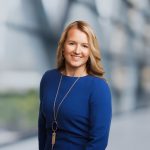 Jennifer Grippa has 22 years of courtroom, trial, and conflict resolution experience. She is a former partner and construction practice group leader of a large 150+ member law firm and is double- barred in both Florida and Georgia. As a Florida Supreme Court Certified Circuit Court Mediator, Registered Neutral in the State of Georgia, and a Super Lawyer in the area of ADR, she resolves complex litigation.