Should We Start with a Settlement Agreement?
Thu, Jul 1st, 2021 | by Miles Mediation and Arbitration | Article | Social Share
When I was a litigator and preparing for trial, I would always write my closing argument first. One of my mentors told me, "You can't tell the jury where to go unless you know what the destination looks like." That was sage advice to a 26 year old lawyer, and I followed it every case I took to trial. I think it works in negotiations too.
In most mediations, the parties will negotiate, haggle, threaten to leave, and then settle their case. After they agree on a number, they'll put pen to paper and draft a Memorandum of Understanding, which will memorialize the terms of the settlement. The lawyers will then go to their office and begin work on a more formal agreement. Sometimes, we'll even try to hammer out the final agreement before we leave the mediation. Even then, the drafting usually doesn't start until the parties have reached an agreement in principle.
In complex litigation, however, astute lawyers will often make an opening offer in the form of a proposed Memorandum of Understanding. I've noticed this is especially helpful in complicated business disputes and class actions.
Instead of simply receiving a number, their opponent receives a detailed proposal which sets forth all aspects of a potential settlement. Of course, it's just a first offer. There's always significant room to negotiate. In a negotiation where there are many moving parts, however, sharing a proposed Memorandum of Understanding early in the negotiation guarantees that you're not talking apples while the other side is hearing oranges.
In an employment class action, for example, it's often a problem to wait until the parties arrive at "the number" to begin asking questions such as:
Who will pay for the class administrator?
Will taxes be paid from outside the settlement fund?
Will there be a cy pres?
What happens if all of the settlement fund isn't claimed?
How will class notice be sent?
What will class notice say?
How the parties answer these questions may influence the final number, so it's often wise to start talking about them early. Sending a proposed Memorandum of Understanding with a party's opening offer can help identify problems at the outset of the case. If there's a major non-economic term that could be an obstacle to settlement, everyone should know about it sooner rather than later.
To be clear, in cases where the only issue is money, the settlement documents usually fall into place fairly easily. However, if you have a complicated case with multiple material terms, consider sending a proposed Memorandum of Understanding to your opponent in advance of the mediation. You can't lead them to your destination unless they know what you want it to look like.
ABOUT MICHAEL RUSSELL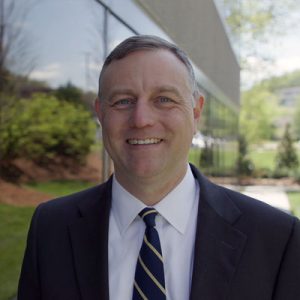 Michael Russell is a Nashville-based mediator and arbitrator with a national reputation. He is a member of the National Academy of Distinguished Neutrals and has been listed in Best Lawyers in America, Mid-South Super Lawyers, Top 100 Lawyers in Tennessee, and Top 50 Lawyers in Nashville.  He is rated "AV Preeminent" by Martindale Hubbell and is a two-time recipient of Best Lawyers' "Nashville Lawyer of the Year" Award.