Spotlight on Nashville Mediator Cindy Plymire
Wed, May 4th, 2022 | by Miles Mediation and Arbitration | Get to Know our Neutrals | Social Share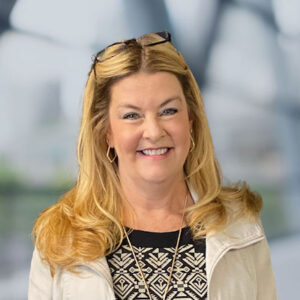 Nashville attorney Cindy Plymire has known since early childhood that she wanted to be an attorney, but she never anticipated the challenges she would face. A seasoned trial attorney for nearly thirty years, Cindy is a recent addition to the Miles family, but she has been a mediator since 2014.
Cindy's path to her dream job was not an easy one. Her undergraduate education at Middle Tennessee State University was entirely self-financed. As Cindy explains; "I literally paid for my own college education with four academic scholarships and a lot of jobs." Cindy majored in political science and often was one of the only female students in the room. Minors in Psychology and Philosophy added to her credentials, and an already heavy academic workload. In addition to her studies, Cindy worked long hours in a variety of jobs, including retail and food service.
After college graduation, Cindy went to work as a property claims adjuster at Safeco Insurance company, then became an arson adjuster for them. She later also worked at CNA insurance company. During her time as an adjuster, she obtained her AIC, became multi-lined trained in six states, attended multiple coverage schools, and ultimately became a Legal Liability Specialist. During that time, she also attended the Nashville School of Law from 1990 to 1994, becoming a licensed attorney in October 1994.
Cindy's extensive experience in the insurance industry (both at Safeco and at CNA) proved invaluable when it came time to actually practice law, as her first job after finishing law school was for an insurance defense firm. Despite her impressive credentials, she still found herself challenged as a female attorney in a male-dominated field. "When I was made a partner at my first firm, I became the second female partner at that time and the firm was 40 years old," she noted.
Cindy began her career at the firm of Ortale Kelley Herbert and Crawford in Nashville. Since 2011, Cindy has been a partner at LeVan, Sprader, Patton, & Plymire. Cindy has been a speaker at many insurance companies over the years on a multitude of legal topics including complex coverage issues, UM law, good faith claims handling and spoliation of evidence, to name a few.
Throughout her career, Cindy has represented plaintiffs as well as defendants. She understands both sides. She's very selective about the plaintiff's cases she takes on, and she must make sure there are no conflicts with her insurance clients. Through her representation of plaintiffs over the years, she has recovered millions of dollars with multiple six figure verdicts, settlements, or judgments for her clients. As for her defense practice, she is the managing member of her firm for multiple insurance companies, most of which have now used her services for over 25 years.
Cindy enjoys mediating cases, and she has been a Rule 31 Listed General Civil Mediator since 2015. Before doing mediations formally, she developed her skills in her own way. "I waited 20 years. I shouldn't have because my skills as an adjuster really trained me in negotiating settlements. In my early years, I would invite both parties to my office and sit down at a table with them for an informal settlement conference. I would bring in lunch for everybody — and that's how I settled a lot of my larger plaintiffs' cases."
When mediation gained popularity in Tennessee, as a litigator Cindy was open to using ADR as an option for resolution and found it truly beneficial to her clients and her practice. Cindy feels there are many compelling reasons to mediate, such as: equal footing for both sides, no determination of fault, an equal opportunity to be heard, and more privacy.
Mediation is her passion now. "What I liked about mediation from the very beginning is it allows the parties to have more control over the outcome. Everybody has an opportunity to be heard. Both sides avoid having to go through the expense and the stress of a trial. Mediation means that both sides take control of the conflict and reach a resolution. I believe in that process, and I always wanted to be a part of that process."
After years of honing her mediation skills, Cindy started mediating cases for other attorneys in 2014. In 2015, she went through the training process and then was approved by the Supreme Court as a Rule 31 Listed General Civil Mediator. Cindy explains, "You know, it's a great feeling when you can help adversaries reach a resolution and obtain closure. I get a lot of personal satisfaction from it."
Cindy has mediated cases involving automobile accidents, motorcycle accidents, trucking accidents, dog bites, premises liability, coverage issues, commercial general liability and medical malpractice.
When she's not practicing law or mediating cases, Cindy enjoys spending time with her sixteen-year-old daughter, gardening, cooking, and reading. She's also a big fan of the Tennessee Titans and goes to all their home games.
Do you have a case that needs a fair and definitive resolution? Cindy Plymire can help.
ABOUT MILES MEDIATION & ARBITRATION
Miles Mediation & Arbitration is shaping the future of alternative dispute resolution (ADR) with our comprehensive professional services model that combines the expertise of our highly skilled and diverse panel of neutrals combined with an unparalleled level of client support in order to guide and empower parties to fair, timely and cost-effective resolution regardless of case size, specialization or complexity. For more information, please call 888-305-3553.