What Place Do Graphic Exhibits Have in Mediation?
Thu, Aug 4th, 2022 | by Miles Mediation and Arbitration | Education | Social Share
Lawyers have mixed opinions about the utility and wisdom of using graphic visual aids in mediation. Some don't want to put that much work into preparation for mediation, assuming it is a waste of time. Indeed, sometimes a party representative on the other side pointedly refuses to look at a visual presentation. Such boorishness should not deter advocates from doing their best work. Other lawyers prefer to "keep their powder dry," reserving their best tricks for trial or defer spending more time and money on a case that may settle in mediation.
However, only a tiny fraction of litigated cases go to trial. For most, mediation is the closest a client has to a cathartic day in court. Mediation is increasingly the best opportunity for obtaining an optimal outcome. Saving the best stuff for trial may be an expensive mistake. However, it is understandable for creative trial lawyers to hold back a uniquely devastating closing argument until the end of a rare jury trial.
It is conventional wisdom that people retain 10% of what they hear, 20% of what they read, and 80% of what they see. That applies as much to lawyers, claims professionals, and mediators as to school children and jurors. A strong visual presentation at mediation may help you obtain optimal results at mediation. The lawyer may equip the neutral mediator to help you in the other room and convince decision-makers on the other side that you will be even more persuasive at trial. Your client may feel you have done a dynamic job providing a "day in court" at mediation.
Bad graphics, on the other hand, may have the opposite effect. In one case, a plaintiff's lawyer showed a board employing skulls and crossbones for excessive bullet points and unnecessary border graphics. That drew mirthful ridicule from the twenty defense lawyers, distracting from the case's merits.
Lawyers should not reserve great presentation techniques for cases in which forty people are in the joint caucus, with corporate and insurer representatives flying in from London, New York, and Los Angeles. Practice on smaller cases to sharpen skills for larger matters.
For plaintiffs or defendants, the key to good visuals is to learn effective visual storytelling techniques.1 That requires thoughtful analysis of the objectives of your presentation. Some critical purposes include:
Proving not just what happened, but why it happened
Relationships between events
Connecting emotionally with the decision-makers in a way that demonstrates how you could –connect with jurors
Persuasive visual storytelling
Showing, not just telling, the decision-makers
Teaching the decision-makers why jurors would care
Giving the decision-makers some of the anchors and links that jurors could use to reach the result you want
No exhibit or illustration stands alone. All must be woven together as part of a cohesive visual communication strategy. At trial, it is preferable to dominate the courtroom space with as many large boards as necessary rather than images projected briefly on a screen. However, the advocate at mediation may simplify and economize using PowerPoint or other presentation software. If the case does not settle through mediation, slides prepared in-house at the law office for mediation may become the rough drafts for boards to be perfected for use at trial.
Some types of graphic illustrations that have proven effective, both in mediation and at trial, include:
Tutorials explaining medical, mechanical, processes, intellectual property, legal principles, etc.
Medical illustrations – normal, trauma, surgical, and post-recovery status.
Properly credentialing witnesses, perhaps with a photo of the witness surrounded by key points in illustrations or balloons
Witness deposition quotes, succinct excerpts in talk bubbles around a photo of the witness.
Video deposition brief clips of just the most crucial Q&A excerpts, embedded in PowerPoint.
Timelines, perhaps combined with illustrations such as maps, etc.
Process flow diagrams
Yes/no matrix
Side-by-side comparisons (before & after, us & them)
Illustration of what a person would have seen on a dark highway, which can be prepared by a college intern in the law office for mediation, though an expensive expert would be required for trial.
Document pull quotes, with images of documents and critical quotes blown up and highlighted
Key facts about the injured party, with a photo of the person surrounded by pictures of activities and highlighted quotes.
3-D animations. If you've got them, use them.
Everyone who has attended continuing legal education programs in the past quarter century has seen terrible, mind-numbing PowerPoint. Don't be that guy or gal. Learn to do PowerPoint right. Key points include:
Avoid lists of bullet points on a screen, even though that is what I'm using in this paper.
Keep text to a minimum, no more than about 30 words per slide, using a large, simple font.
Use images more than text.
Break up the material into separate slides to avoid information overload.
K.I.S.S. "Keep it simple, stupid."
Ensure legibility for the oldest and most visually impaired person at the back of the room.
Avoid using cute animations, fancy fonts, busy backgrounds, sound effects, grisly graphics, and color combinations that might be fun for a middle school kid making a class presentation but do not belong in a legal presentation.
Proofread, proofread, proofread.
Test everything in the room where you will present it a few days in advance.
If anyone, especially a claims representative with decision-making authority, will attend remotely by Zoom, intensely practice the use of screen sharing.
Arrive an hour early to set up for a flawless presentation.
Consider the pros and cons of whether to provide hard copies or pdf copies of slides to the other side.
Always have a backup plan in case the technology fails.
Practice, practice, practice.
However, one must avoid becoming a predictable one-trick pony, automatically overusing any presentation technology or technique. Sometimes the old, simple methods of merely presenting the one most telling real exhibit can outweigh all the new tricks. A single photo enlarged at a drugstore and glued to a piece of poster board may, in the proper case, prove decisive.2 Carefully study each case to discern what will be most effective.
1 See generally, Rick Altman, Why Most PowerPoint Presentations Suck (and how you can make them better)(4th ed., 2019); Cliff Atkinson, Beyond Bullet Points: Using Powerpoint To Tell A Compelling Story That Gets Results (Microsoft Press, 4th Ed.,2018); William S. Bailey & Robert W. Bailey, Show the Story: The Power of Visual Advocacy (Trial Guides, 2011); Nancy Duarte,  slide:ology: The Art and Science of Presentation Design (2009); Exhibitography: The art and science of winning more cases (and bigger awards) (http://www.exhibitography.com/law-firms.html, viewed July 13, 2022).
2 Kenneth L. Shigley, "Effective Use of Low-Tech Visual Aids at Trial," 31:5 For the Defense 12 (1989), reprinted in Illinois Defense Lawyers Assn Trial Academy Materials (1996).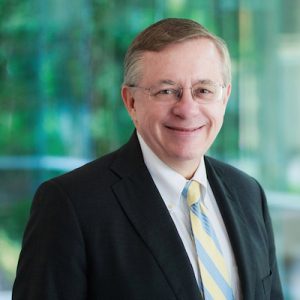 Ken Shigley has 44 years of litigation experience in Georgia. Currently, he is a senior counsel with the Johnson & Ward law firm. He was president of the State Bar of Georgia (2011-2012), board chair of the Institute for Continuing Legal Education in Georgia (2012-13), served on the American Bar Association House of Delegates, and received the "Traditions of Excellence Award" from the State Bar's General Practice & Trial Section (2019).A graduate of Furman University and Emory University Law School, Mr. Shigley also completed the Ultimate Trial Advocacy course at Harvard Law School, an executive education program at Harvard Kennedy School of Government, and four regional programs of the Gerry Spence Trial Lawyers College. He has successfully handled litigation of cases in 93 of Georgia's 159 counties.