What We May See as the Legal Side of the Astroworld Tragedy Plays Out
Thu, Jan 13th, 2022 | by Miles Mediation and Arbitration | Article | Social Share
There truly is no adequate remedy for the loss of life that occurred as a result of the fatal crowd crush at the Astroworld Festival on Nov. 5, 2021. Sadly, such tragedies are not new.  A similar one occurred on Dec. 3, 1979, killing eleven concert-goers at Cincinnati's Riverfront Coliseum.
These mass casualty events force event organizers, venue owners, and performers—while dealing with their own legal realities—to reflect on ways to better assure tragedies like this don't happen again. Investigations and lessons from this event may have a hand in shifting the way festivals and concerts are held in the future; and you can bet the insurance industry will view risk differently when taking on future clients in the music events space. These unfortunate reality checks affect us all. As we watch the legal proceedings of the Astroworld Festival tragedy play out, here are some of the details to watch for.
Insurance coverage interplay and adequate coverage
Recent media headlines suggesting inadequate insurance coverage are likely premature. Many of us know that many commercially insured entitles have multiple policies and multiple layers of coverage, including umbrella policies that go well above and beyond the primary coverage.
In mass casualty scenarios like this, you also have many parties who may shoulder the blame: the performer, the venue, event organizers, promoters, security entities, and so on. There will be investigations into all avenues of potential wrongdoing—venue layout, decisions by organizers, performers, and security, and every detail will be scrutinized. Multiple entities have already been named in lawsuits; all targeted could share fault.
I expect that as the fault net is cast wider and more are found to contribute collectively to the harm, that there will be considerably more coverage available than initial media reports suggest. Whether it's truly "enough" remains to be seen.
Insurance coverage priority and the loss of life
Typically, commercial policies write in a coverage priority, saying that if the policy is one of several involved, others may be first in line to pay for some reason or another. While this verbiage is customary to help minimize risk, there's a good chance it will not eliminate risk entirely for insurers. I expect there will be no shortage of insurers trying to say another insurer should accept first-line responsibility, but it's unlikely those policies who find themselves second or third in line will go untouched.
The reason for this is the significance of the loss. Once human life is taken, the value of the loss is difficult, if not impossible, to quantify and the pay outs will likely touch every bit of insurance involved, all layers, for all parties found at fault. Again, coverage priority issues may be debated, but insurers should expect no free passes on these cases. In fact, most state laws prohibit insurance companies from writing themselves out of responsibility in mass casualty cases.
The future of concerts and music festivals
One intriguing prospect may lie in how safety concerns and event layouts are handled for both music festivals and concerts going forward. Both types of events are organized similarly, but pose some unique risks that may be examined, which could affect how all of us attend these events in the future. Just as loved ones can no longer walk us to the gate at the airport since 9/11, changes to event layouts in the name of safety, and perhaps even in order to obtain insurance coverage, may occur.
Let's look briefly at how these events uniquely pose risk. With concerts, a ticket gets you a seat that allows you to go somewhere where there are usually rows and handrails that create an impediment to thousands of people rushing the stage. But if you have a no-seat general admission ticket, it creates a greater potential for harm. Is that to say no-seat general admission concerts will be banned in the future? Or no-seat general admission ticketing would no longer be permitted? That's hard to say right now, but this subject will come up during, and in the aftermath of, the legal proceedings involved with this case.
Festivals pose more risk. You may have multiple stages, concession stands, and people roaming freely around. With that, the danger potential increases dramatically. Masses of people can move without barriers and it's harder to prevent masses from entering a large open space and pushing or crushing people. In the future, best practices may be changed and possibly even more structured layouts to prevent this mass movement could be implemented for concerts, music festivals and maybe even other events with large crowds.
Timelines and the potential for mediation
With casualties, lawsuits were filed quickly. The speed of those lawsuits was the function of a death being a clearly defined loss, unlike with an exposure or injury where the effects are not completely revealed yet. But even with expeditious filings, I expect the legal disputes associated with the event to take quite some time to resolve, especially if they stay down the path of litigation, judge-decided, jury-declared, resolution.
There is the potential, however, to try a path toward mutually negotiated resolution, or mediation. Typically, mediation can address complexities in a timely, more cost-effective way than with a lawsuit.
Mediation could take several different forms in this case.  There could be many individual mediations between claimants and some or all of the defendants they have sued.  There may also be interest in fewer consolidated mediations, where multiple claimants and/or defendants come together to discuss resolving many cases at once.
Most jurisdictions have legal mechanisms in place to encourage consolidation of lawsuits. Even though each death in this case involves a unique person or circumstance, the deaths were caused by a common event. In some instances, all parties with the same outcomes who were harmed by the same event may mediate together as a group. Given that these legal proceedings could extend for a long period, I would not be surprised if some of the parties would opt for a faster settlement through mediation.
While it's difficult to provide full remedies for the victims of the Astroworld Festival tragedy, the hope is that the industry and insurers learn from it and improve the safety of concert and music festival experiences going forward. And in the short term, a timely and peaceful resolution to cases can also expedite healing and set us all on a path to safer musical events in the future.
ABOUT BLANE MCCARTHY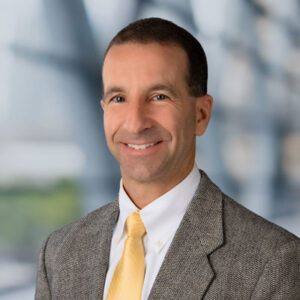 Blane McCarthy has been a Florida Supreme Court certified mediator since 2000. He has been referred cases by judges, attorneys, businesses, individuals, and the State of Florida. He has mediated a wide variety of legal issues, including Personal Injury, Commercial, Probate, Foreclosure, Consumer, Nursing Home, Insurance, Homeowner Association disputes, and Collections cases. He brings peaceful resolutions to disputes in a way that is quick, professional, and cost-effective.