Hon. Jason Harper, Winter Wheeler, and Rusty Grant Elevated to Senior Neutrals at Miles
Thu, Jan 5th, 2023 | by Miles Mediation and Arbitration | Press Releases | Social Share
ATLANTA, January 6, 2023 — Miles Mediation & Arbitration is proud to announce it has promoted Hon. Jason Harper, Winter Wheeler, and Rusty Grant to senior neutrals, the highest rank at the alternative dispute resolution (ADR) firm.
Senior neutrals at Miles are mediators, arbitrators, and special masters who have developed successful full-time ADR practices.  "Jason, Winter, and Rusty are tremendously talented and effective mediators who have worked hard to earn the distinction of senior neutral," said Miles CEO, Parag Shah.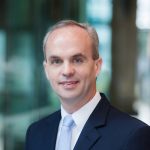 Hon. Jason Harper served as Judge of the State Court of Henry County for ten years prior to becoming Georgia's youngest senior judge at age 45. During his tenure on the bench, Judge Harper regularly presided over cases involving medical malpractice, wrongful death, personal injury, and contract disputes. Additionally, Judge Harper regularly presided by designation in the Superior Court hearing domestic cases, including divorce, both jury and non-jury, as well as child custody cases. Prior to joining the bench, Judge Harper maintained a civil and domestic litigation practice and regularly served as a guardian ad litem and mediator in domestic cases.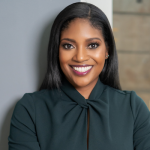 Winter Wheeler is a former top civil litigator who has made her niche as an expert mediator. She is sought out for her unique, compassionate, and successful style of handling complex matters that involve a diverse range of cultures, including Spanish-speaking clients. Winter specializes in several areas, including: domestic violence, wrongful death, catastrophic injury, premises liability, nursing home, legal and medical malpractice, product liability, toxic torts, trucking and auto liability, civil rights, defamation, municipal liability, water runoff, construction, contracts, entertainment, family law, employment, and Title IX.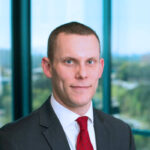 Russell "Rusty" Grant joined Miles in 2016. He was formerly a partner with Cruser Mitchell Novitz Sanchez Gaston & Zimet L.L.P., where he practiced from 2006-2022. In 2022, Rusty became a full-time neutral. Rusty has extensive trial experience with a focus on civil litigation, including automotive/trucking, premises liability, wrongful death, and professional liability. As a mediator, Rusty has helped clients resolve disputes in these areas as well. Rusty is admitted to the State Bar of Georgia, Supreme Court of Georgia, Georgia Court of Appeals, and the United States District Court for the Northern District of Georgia.
ABOUT MILES MEDIATION & ARBITRATION
Miles Mediation & Arbitration is shaping the alternative dispute resolution (ADR) industry with our comprehensive professional services model that combines the expertise of our highly skilled, diverse panel of neutrals with an unparalleled level of client support to guide and empower parties to fair, timely, and cost-effective resolution regardless of case size, specialization, or complexity. For more information, please call 888-305-3553 or email support@milesmediation.com.